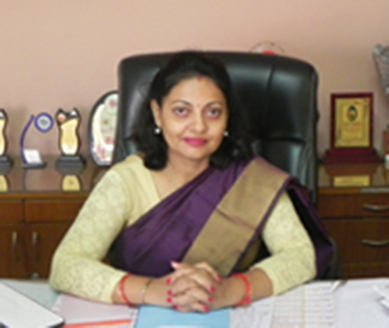 "MY DEAR AIS FAMILY"
Education is the manifestation of the perfection already existing in man..." as quoted by Swami Vivekanand. Truly cited, I believe that real holistic education cannot be confined to mere text books or restricted to the four walled classrooms. It is actually an instrument to enable to shape the child to be humane, endowing virtues related to moral values, honesty, sincerity, diligence while instilling confidence and the ability to judge the right from wrong. School is the place where the child gets groomed to be a mature responsible adult and teachers play a vital role in molding this pot of clay and shaping it to perfection.
Along with imparting knowledge, helping them to stay healthy is also very important. At AIS we take care and ensure that adequate physical education is provided to our budding youngsters and they are exposed to sports training in various fields. Our Sports Academy caters to this aspect with full vigor and enthusiasm.
With a very qualified and efficient team of facilitators, AIS is on the way to reach the pinnacle of success in providing qualitative, holistic education physically, mentally, socially and spiritually…..thus promising to produce responsible young individuals who can make the nation proud.
Jai Hind
God Bless
Dr. Paramita Mishra
Head of School/Principal